Our process for recognising international early years and childcare qualifications.
---
Anybody who'd like to work in childcare and early years in Wales must hold a qualification that's listed in the qualification framework.
If you'd like to work in early years and childcare in Wales, but your qualification isn't on the list because it's an international qualification, you can ask us to assess your qualification. This process maps your qualification against the Welsh equivalent and lets you know what you need to do to work in a setting in Wales.
You can find information about the process and criteria below. If you have any questions, contact us at InternationallyQualified@socialcare.wales.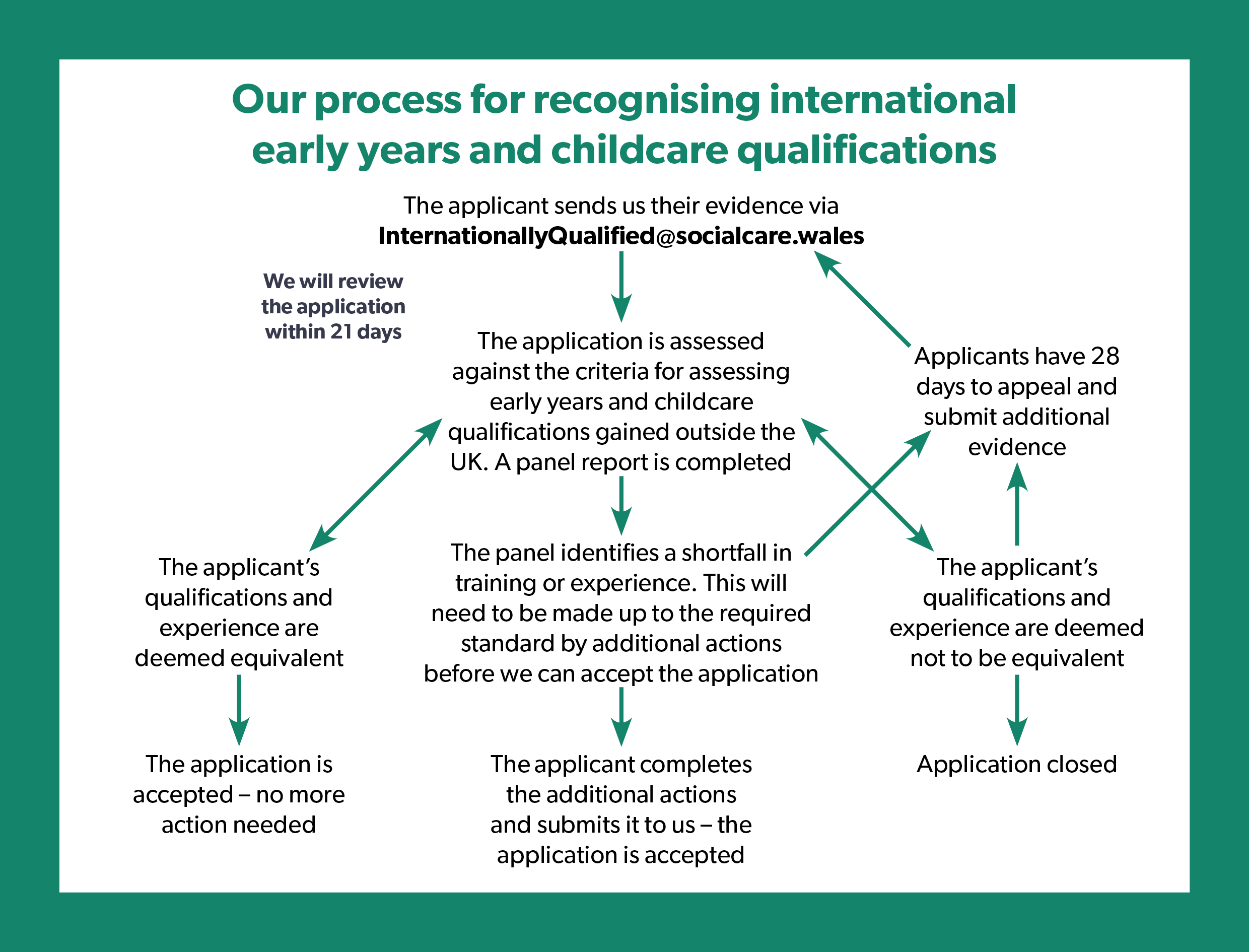 This process is also available to download here: