The hierarchy of practitioner groups for the national safeguarding training, learning and development standards.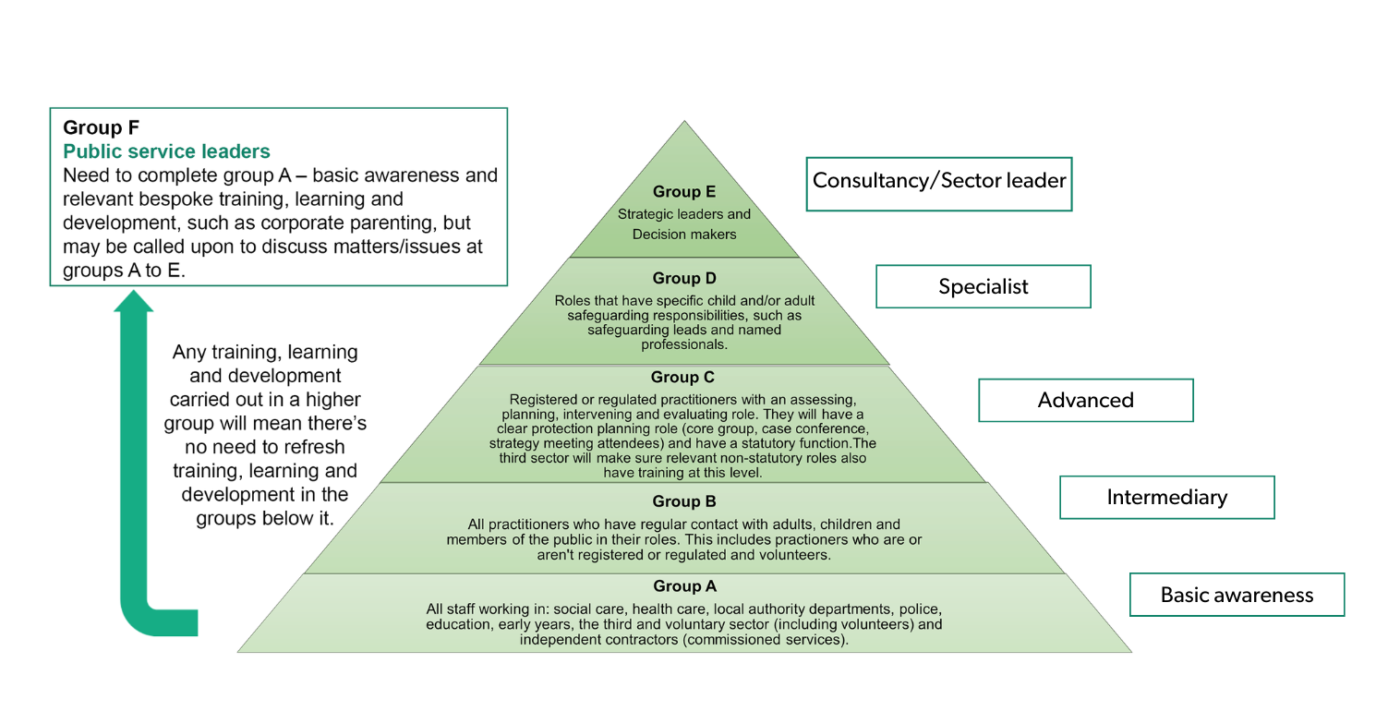 Any training, learning and development carried out in a higher group will mean there's no need to refresh training, learning and development in the groups below it.
Group F (public service leaders)
Need to complete group A – basic awareness and relevant bespoke training, learning and development such as corporate parenting, but may be called upon to discuss matters or issues at groups A to E.
Group E (consultancy or sector leader)
Strategic leaders
Decision makers
Group D (specialist)
Roles that have specific child and/or adult safeguarding responsibilities, such as safeguarding leads and named professionals.
Group C (advanced)
Registered or regulated practitioners with an assessing, planning, intervening and evaluating role. They will have a clear protection planning role (core group, case conference, strategy meeting attendees) and have a statutory function.

The third sector will make sure relevant non-statutory roles also have training, learning and development at this level.
Group B (intermediary)
All practitioners who have regular contact with adults, children and members of the public in their roles. This includes practioners who are or aren't registered or regulated and volunteers
Group A (basic awareness)
All staff working in: social care, health care, local authority departments, police, education, early years, the third and voluntary sector (including volunteers) and independent contractors (commissioned services).